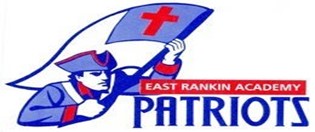 On behalf of the administration, faculty, staff, and students of East Rankin Academy, I welcome you to our school. We encourage you to tour our campus and see for yourself how God has indeed blessed our school. For over fifty years, our school has been dedicated to the mission of Christian education. We seek to partner with families to train each child spiritually, academically, physically, and socially with the help of a college preparatory curriculum and extracurricular activities under the leadership of God as found in His Holy Word.
Whether through our advanced academic programs, fundamental teaching of Biblical principles, or our multiple extracurricular opportunities, we strive to be a school that is dedicated to the development of moral character and spiritual enrichment. Our goal is to provide a well-balanced educational program that will help each child be his or her best.
We ask that as you prayerfully search for the right educational environment for your family, that you will consider East Rankin Academy as an institution ready to work with you to help your children become all that God has designed them to be.
As a school, we covet your prayers as we seek to provide excellent academics in a Christian atmosphere that strives to honor God daily in all we do. As we approach the celebration of nearly fifty years of Christian education, we continue to seek God's guidance and direction for our school as we endeavor to "Train up a child in the way he should go."
If we can be of assistance or provide more information to help in your decision concerning Christian education, please do not hesitate to contact us. We pray God's blessing on you and your family in your search for Christian education.
Blessings,
Robyn G. Winstead
Head of School