Fellowship of Christian Athletes-ERA Chapter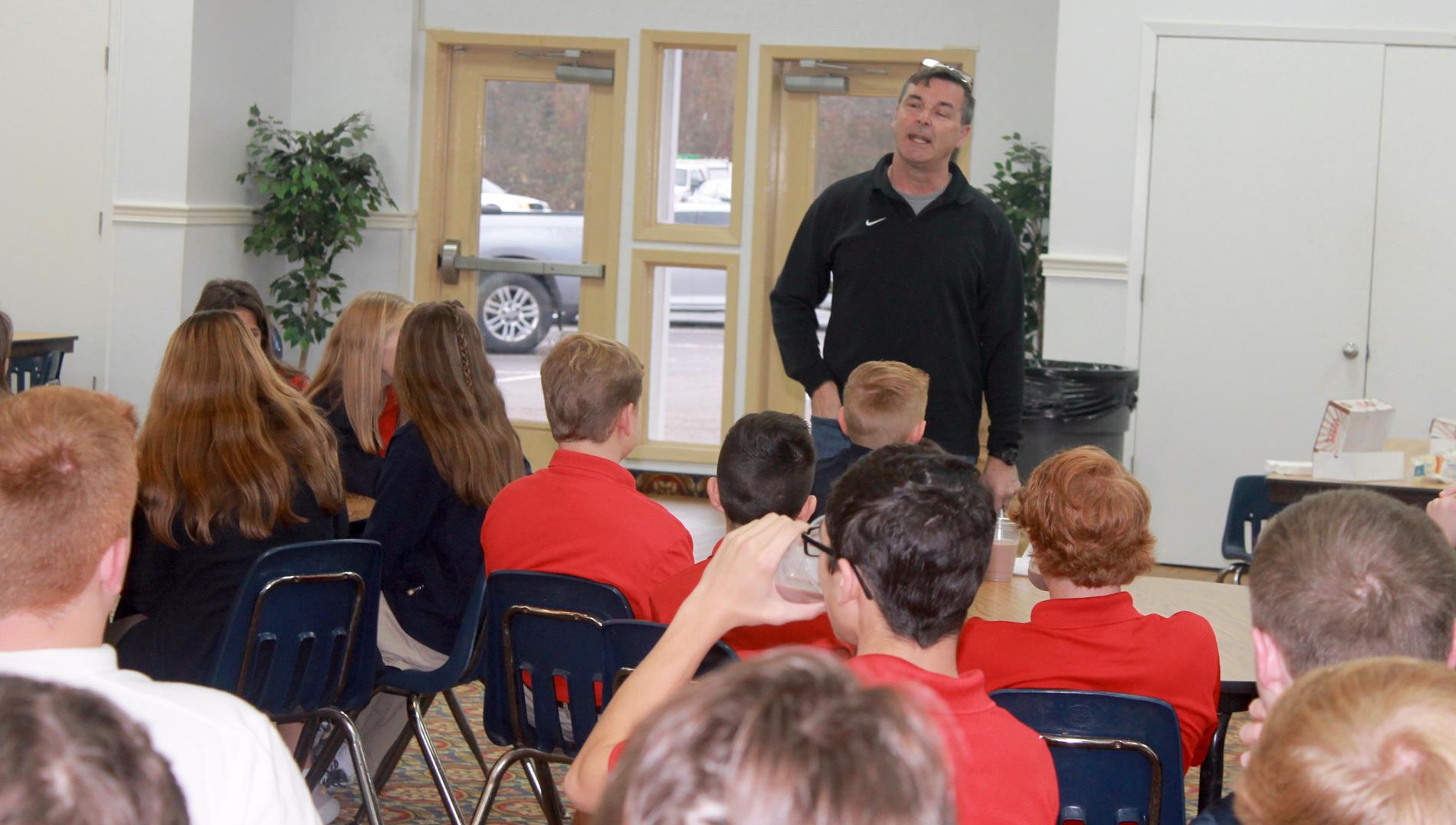 All ERA students in grades 7-12 are invited to participate in bimonthly FCA meetings in the ERA Dining Hall at 7:15 a.m.
The school chapter is led by Coach Worrell, Coach Rhodes, and Coach Pickett. Guest speakers provide a message each meeting and refreshments are provided.