Covid Guidelines-Updated August 2022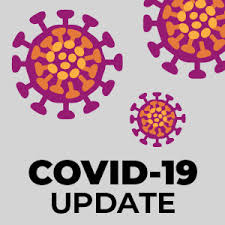 ---
We will continue to monitor the Covid-19 environment, but currently our school's Covid-19 guidelines include the following safety protocols and procedures:
Masks are optional for ERA students and teachers

. Please remember only solid white, solid navy, solid red masks (free of design or writing) or ERA masks may be worn at school

.
Parents should perform an assessment of their children's health before leaving home.

If your child is sick with any of the following symptoms, please keep them at home and contact your healthcare provider: fever, chills, cough, shortness of breath, difficulty breathing, fatigue, body aches, headaches, new loss of taste or smell, sore throat, congestion, runny nose, nausea/vomiting, and or diarrhea.
Faculty and staff will assist in monitoring students for symptoms

and will refer anyone with symptoms to the school nurse or office for evaluation.
Proper hand washing will be encouraged

to help protect against the spread of the COVID-19 virus and other infections.

Hand sanitizer will also be used

between activities.
Routine cleaning and disinfecting of surfaces and objects

frequently touched will be maintained.
Students testing positive for COVID-19 will be required to self-quarantine for 5 days after symptoms began or since a

positive

test, if no symptoms are present

.

After 5 days, the student must also be fever free for twenty four hours and have no symptoms or improving symptoms before returning to school.

Upon returning to school, a student should wear a mask for an additional 5 days.

A student with a positive test, but no symptoms may not return until 5 days after the date of the positive test. Upon returning to school, a student should wear a mask for an additional 5 days.

(A pending Covid-19 test is considered positive until the results are received. Students awaiting test results should not report to school.)
I

f

a family member or close contact tests positive for COVID-19,

a student should follow the recommended

guidelines: Begin to wear a mask after

notification

of exposure, watch for any symptoms that might develop, and take a Covid test at least 5 full days after exposure. If the test is negative, continue with precautions for an additional 5 days. If the test is positive, please begin isolation protocols.