New Carpool and Parking Guidelines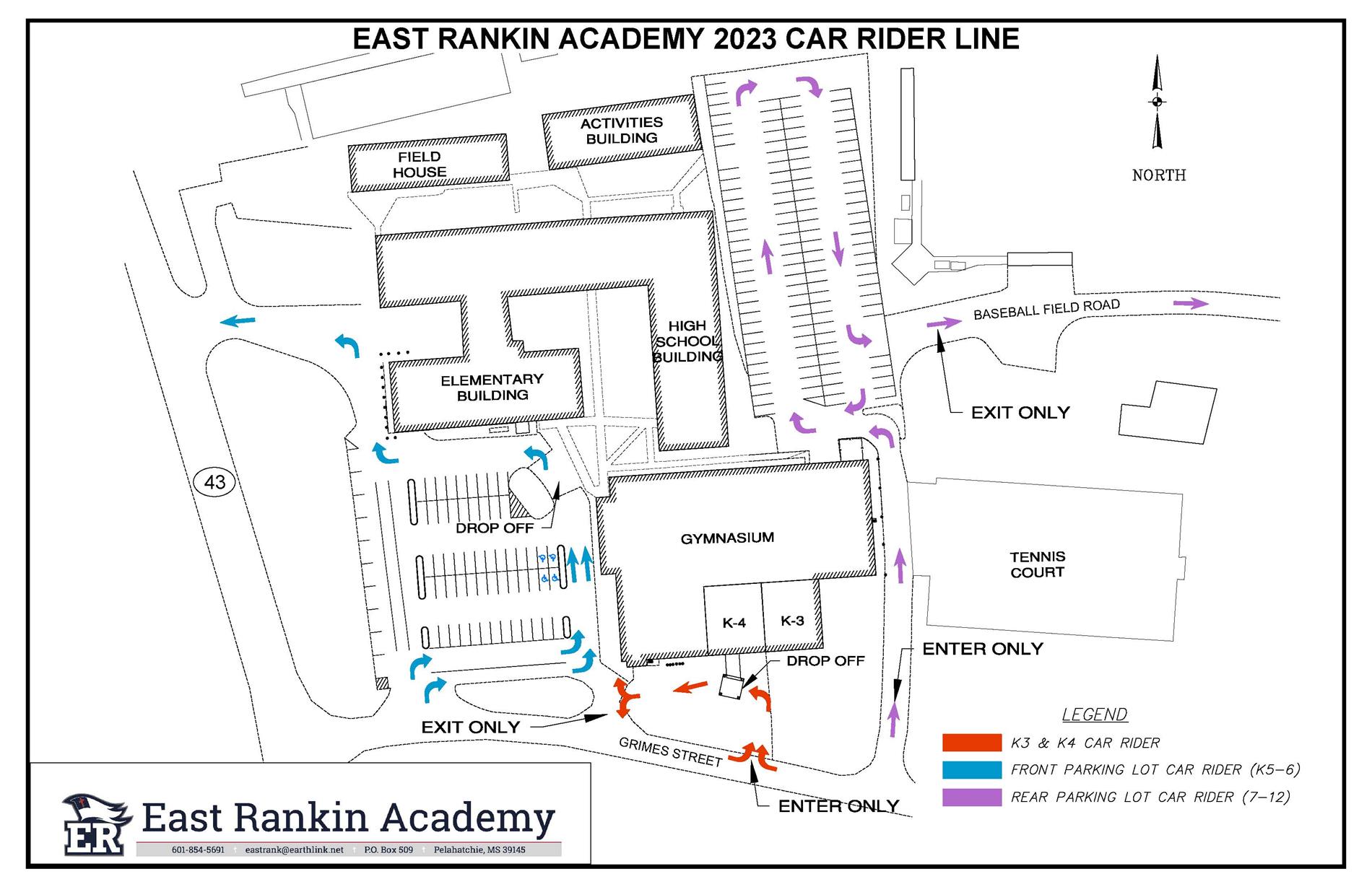 ---
East Rankin parents and students are asked to note the new traffic patterns for our campus.
Arrival Procedures:
• Preschool students will use the carpool canopy in front of the preschool center.
• K5-6th students should be dropped off at the Carpool Pavilion.
• 7th-11th grade students will either use the carpool lane and/or park in the back parking lot. The back parking lot entrance from Grimes Street is now one way only with the exit being the driveway between the baseball field and the tennis courts.
• Seniors are to park in the front parking lot and use the crosswalk near the gym entrance.
Dismissal Procedures:
• The Preschool Center will begin dismissal at 2:20. (Parents may join the carpool line at 2:15.)
• For dismissal, K5-6th grade parents not utilizing the Carpool Pavilion, may park in the front parking lot and walk up the ramp to the front door of the elementary building. We will only call walk-up numbers from 2:20-2:30. Beginning at 2:30, we will begin calling numbers for the cars in the Carpool Pavilion.
• 7th-11th grade students will not be dismissed from class until 2:45. (Please do not join the carpool line until 2:30)
We appreciate everyone's patience as we implement our new carpool guidelines. The safety of our students, staff, and our school family is our priority, Thank you for helping us maintain a safe campus.